Month: October 2019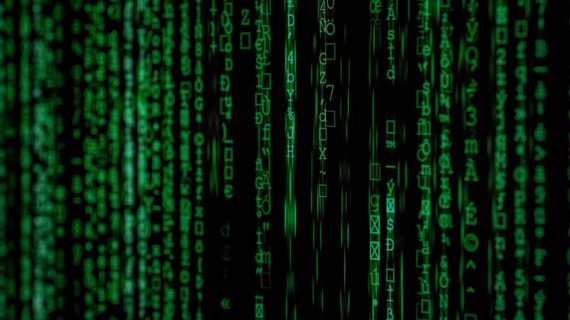 Innovation Caucus Internship
Within a month of submitting our applications to work with the Innovation Caucus, Economic and Social Research Council (ESRC), and Innovate UK, we kicked off the project with a meeting in London. Unlike our PhDs, which involve a long journey over the course of three to four years, things can move fast in UK Research & Innovation (UKRI), the UK's funding body for research and innovation.
For the next three months we were tasked with dissecting the use of artificial intelligence and data technologies in the services sector, with a particular emphasis on professional services such as advertising agencies, architecture, urban planning, logistics, and hospitality to name a few examples. As this might suggest, the project was open ended. But we were supported by regular (usually bi-weekly) meetings and access to a vast array of resources which could help us get up to speed with the state-of-the-art technologies, ideas of future development, and the UK position in different services.
Soon it became clear that for such cutting-edge, practical applications academic literature was of limited use. The normal publishing cycles of journals – with often more than a year between the end of research projects and publication – were simply too long. So we had to look further.
Certain types of websites, such as trade associations and consultancy reports, proved particularly rich sources of information. But nothing could be taken at face value: AI is such a buzzword that we found practically anything can be given this label. What might have been a simple classifier ten years ago is now rebranded as 'artificial intelligence' and tied into all the hopes and dreams attached to it – and if everything is AI, then nothing is AI!
Besides such obvious challenges, others were a bit more surprising. Have you ever tried to find something on the 'use of AI in the recruiting industry' on the UK's most popular search engine? Finding useful information could involve sifting through job adverts, repeated (and often out-of-date) news stories, and unsubstantiated claims and predictions. As helpful as search engines may normally be, in this case it was a bit like looking for a needle in a haystack.
While researching the various uses of AI, we were conscious of the need to focus on what would be useful for UKRI, so that our work would help to identify future funding opportunities in the Next Generation Services project. How can PhD students be useful for supporting policy and practice in innovation funding? This is something we wondered about ourselves, and the answers we came up with are: using their research skills to provide lots of relevant information; offering a diversity of perspectives, and not getting disheartened if others come to different conclusions.
One thing we needed to keep in mind was the purpose of the funding call, which is concerned with the economic impact of innovation more than the innovation as such. For us, this raised questions: 'If one company benefits at the expense of another, is that good?'; 'If one company makes the same profits with fewer workers, is that good?'; 'If one company makes more profits through monetising people's data or additional surveillance, is that good?'. Answering these questions was beyond the scope of the project. Nonetheless, we were able to raise these questions and highlight concerns as part of our recommendations. We hope that our work will feed into decisions made over the coming months – and this is where the real impact of our work will be seen.
After the 60-plus page report was finished and the work handed over, we ended our research project with a visit to the ESRC. Meeting people, figuring out what our line managers do in their daily work, and where our funding comes from.
Looking back at the project it is clear that we learnt a lot. Coming into the project, neither of us were experts in AI, nor in the service economy, so we had to quickly get to grips with the field. Not only did this involve learning all about the conversations happening in the field, it also meant learning how to cut the jargon to make the report accessible to a wide range of audiences.
It was also a refreshing change of pace to work as part of a team. Keeping things on track required good communication. And while co-authoring meant sharing the workload, it didn't necessarily mean things were done twice as fast. We quickly found that our different backgrounds and interpretations could pull us in different directions, and that at times it was important to take a step back from the report and get everyone on the same page.
Working with ESRC was an incredible opportunity that provided a valuable insight into different ways of working. Going forward, the experience has prepared us for working on projects that extend beyond academia, notably by adding an emphasis on the potential policy and economic impacts our work might create.
Malte Roedl, Research Associate – Sustainable Consumption Institute and Alliance Manchester Business School
Eliott Rooke, Doctoral Researcher – University of Exeter, College of Life and Environmental Sciences
Read more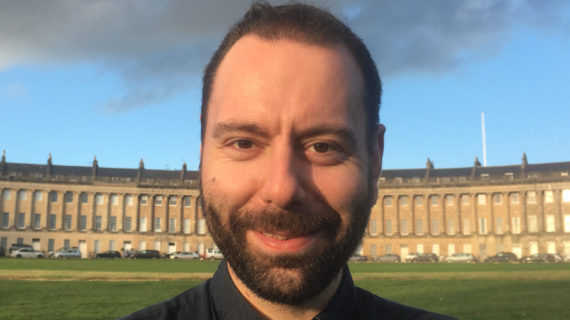 Innovation Caucus Internship – Chris Dimos, University of Bath
Governments around the world seek to incentivise Research and Development (R&D) of the private sector as a means of boosting innovation, fostering productivity and promoting national competitiveness. In the United Kingdom, the Industrial Strategy aims to establish the UK as the world's most innovative economy and increase investment in R&D to 2.4 per cent of GDP by 2027. To achieve this ambitious goal, a series of incentives are necessary to encourage more investment in private sector R&D.
A reason why companies underinvest in R&D is that they often cannot fully appropriate the benefits of the outcomes of their R&D activities. Competitors can often copy the new products or processes developed by a certain company's R&D. This means that R&D, apart from benefits to the R&D conducting company – i.e. private returns, can also give rise to wider benefits accruing to the wider industry, economy and society – i.e. social returns. The greater the "gap" between social and private returns, the greater the unwillingness of a company to invest in R&D.
In order to shed more light into private and social returns of R&D and its implications for policy, Innovate UK and the Knowledge Transfer Network (KTN) have launched a project that aims to measure and model R&D returns. I am currently working with both organisations to meet the project's objectives. More specifically, the project aspires to develop a Return on Investment (ROI) tool for measuring the impact of publicly funded R&D on the UK economy by taking into account: (i) private and social returns of R&D at the firm-level; (ii) the effectiveness of public funding in inducing additional private R&D spending; and (iii) R&D investment in the long-term by modelling depreciation of R&D and discounting. The impact on the UK economy is measured in terms of Gross Value Added (GVA), employment and income.
The aim of this tool is to better inform innovation policy. Innovate UK can use it to better channel public funding towards those types of companies able to yield large R&D returns (private and/or social). Its network partner, the Knowledge Transfer Network (KTN), can also use the tool to better foster business collaboration to grow the UK economy. The tool will also be helpful to companies allowing them to evaluate the returns they might receive on their contribution to the funded project. Companies have many competing opportunities to direct their internal resources and it is not always easy to decide which is the most rewarding.
Innovate UK and the KTN strive to help companies grow by funding R&D, linking new ideas and opportunities with expertise, markets and finance through their network of businesses, universities, funders and investors. The project, aligned to the mission of both organisations, will enable Innovate UK to maximise private and social returns of publicly funded R&D and the KTN to foster collaborations and make companies grow towards a more innovative and stronger UK economy.
Read more